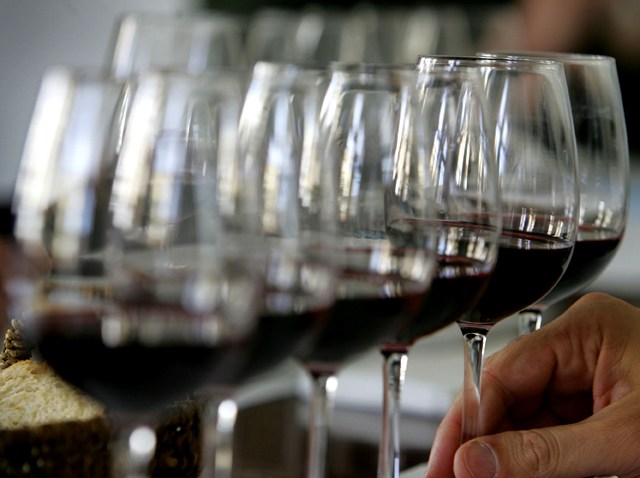 We wouldn't call pinot fussy.
Not in the least. It's elegant, sure, and it makes everything you pair it with just a mite dressier, but we don't have to don our lace and pearls to drink it. It's become a fine and everyday go-to wine over the last few years, and its go-to-ness is sure to rise with the advent of Pinot Days.
We'll add, the First Annual Pinot Days. We like a "first annual" anything -- always feels dewy fresh and not jaded -- and it feels like pinot is more than deserving a grand to-do.
The Sunday, January 17th is maybe even beyond grand. There will be 75 pinot producers and some 400 sips to try. The whole thing spreads out over Barker Hangar. This is not a small card table set up in a back room somewhere (although that has its virtues, too).
Very important. We'll add some asterisks here for good measure. *******There will be no ticket sales on Sunday, January 17th, says the site. So look into your tickets before then.
The cost is $50, the time is 1-5PM, and exhibitors include DeLoach Vineyards, Olsen Ogden Wines, Sojourn Cellars, and many, many others. How many? This many.
Copyright FREEL - NBC Local Media