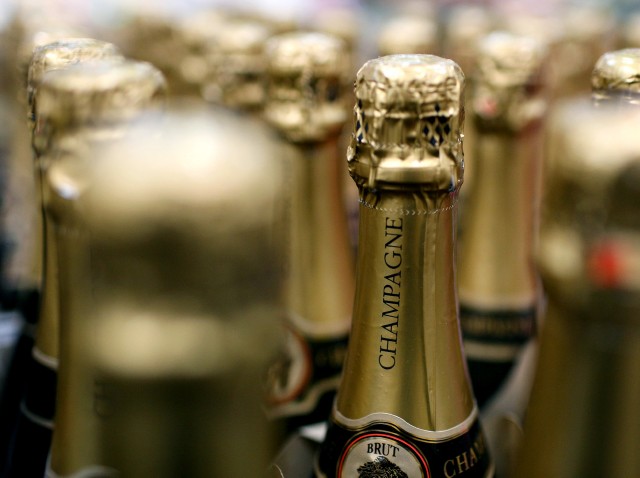 You have that friend who knows every food and beverage adage under the sun -- "liquor before beer, in the clear"-isms galore -- but try as we might, we can't reach that friend to see if she has one regarding champagne sipping on a fall weekend afternoon.
If we had an adage, we'd apply it right now. Because K&L Wine Merchants in Hollywood is doing a big bubbly taster of a bash on Saturday afternoon, October 17th. They're even putting up a tent in the parking lot, a tent in which you may drink champagne under.
We weren't just tossing around "big" before.
The hours are 3-6PM and the shop says seven vintners -- or is that champagne-ners? -- will be winging in from France, bringing with them interesting facts about corks and years and labels and temperatures. And one more number for you: some 50 champagnes will be on the tasting tables. Now there will be no more standing in front of the champagne shelf thinking "is that one good? Is that one good? How about that one?" You'll know.
We suspected that, after all the rain, Saturday the 17th may have a certain autumnal glow. Now we know things are going to be getting good 'n glow-y off Vine.
Tickets are $100 and part of the money goes to help the Hollywood Police Activities League.
Copyright FREEL - NBC Local Media