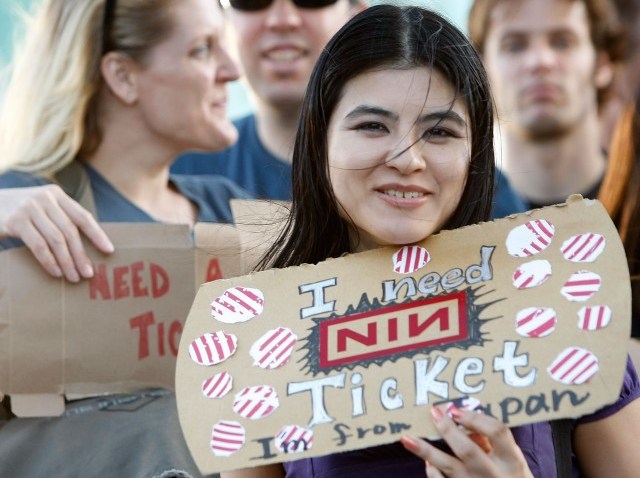 NIN AT ECHOPLEX: Trent Reznor has played some very big, we're-way-in-the-back venues. So the Nine Inch Nails September 6th show at Echoplex -- a more intimate space than your average arena -- brought out the crowds. Really brought out the crowds; the queue was quite the sight. Did you make friends while waiting? And did you get your ticket?
PINK DOLLAZ AT EL REY: El Rey labeled the Labor Day Jerk Summer Jam 2009 as the "biggest Jerk event of 2009," with promises of record deals and get-up-and-move performances. The showcase lasted the better part of the afternoon of September 6th, while the concert flowed that evening. Get the rundown of all the artists who took the stage.
MIKHAIL BARYSHNIKOV AND ANA LAGUNA: Don Cheadle, David Mamet, Rebecca Pidgeon, and Gena Rowland attended the opening night of the Eli and Edythe Broad Stage Opening of "Three Solos and a Duet" on September 4th. The cocktail party and supper helped raise funds for the Broad arts education. Missed the show? It's headed for Hawaii, and will leap into Chicago near the end of the month.
Copyright FREEL - NBC Local Media