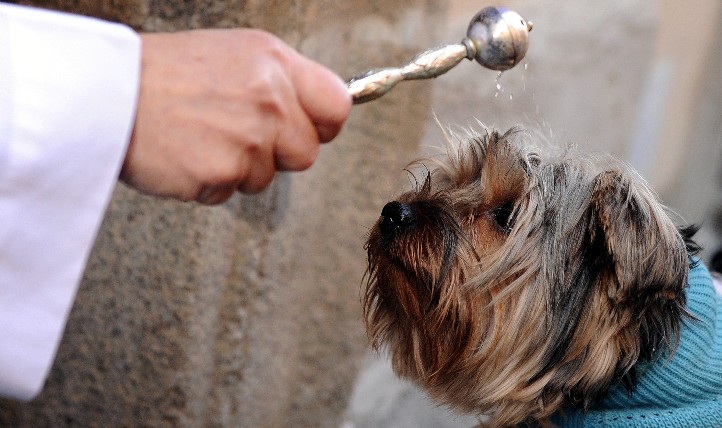 The traditions of a hallowed holiday are plentiful and memorable. But the traditions of the day before the holiday are often as important to the people taking part. So much so they can last for the better part of a century. So much so people will sometimes make them the centerpoint of their holiday celebrations.
The Blessing of the Animals at Olvera Street has certainly become an essential part of Easter Weekend for many SoCalers and their furry or feathery companions. It marks its 82nd year this year, and we'll wager that things haven't changed all that much. Fashions don't change for animals -- they still arrive pretty much wearing what they wore before -- and people are happy for a peaceful day spent in a historic spot.
The 2012 ceremony will take place on Saturday, April 7 from noon to 5 p.m. The big part of the day is the procession; that's at 2 p.m. And the blessing itself? Just after the procession. So if you can't take part in the whole afternoon, be sure to be there for the 2 to 3 p.m. hour (give or take).
Now we cheekily said that the beasties show up in the same things they wear every year, but that isn't wholly true; many dogs and cats and guinea pigs and hamsters and cows either show up in fancy flowered hats or on a decorated wagon. If you're feeling spring and the holiday here, show it.
Yes, we said cows there. And we meant it.
As always, the blessing is free and open to all.
Follow NBCLA for the latest LA news, events and entertainment: Twitter: @NBCLA // Facebook: NBCLA
Copyright FREEL - NBC Local Media