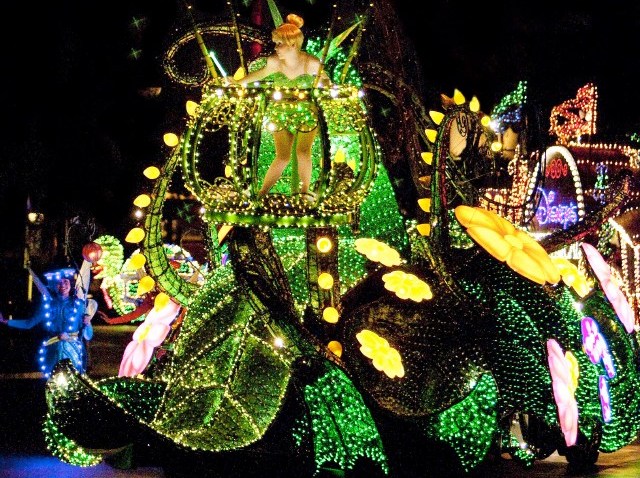 Not sure if giant bulb-covered floats need suitcases and boxes and tape when a move is just around the corner.
But there's no doubt that moving the famous Electrical Parade, a Disney classic, from Anaheim to Disney World in Orlando is a big deal. Also a big deal: Catching it in Anaheim before it hits the road for Florida.
It's on for three more nights -- Friday, April 16 through Sunday, April 18 -- at Disney's California Adventure. Show time is 9 p.m. And the spectacle? There's a bit of retro sweetness to it -- all those blinking, multi-colored bulbs hearken back to an earlier Disney era -- and plenty of razzmatazz.
Do you have memories of being a tot in polyester short pants, watching the parade back in the late '70s? Join half of Southern California. It's a sweet shared experience.
Disney's California Adventure is gaining a new nighttime spectacular very soon, we should add: Disney's World of Color. Emphasis on "spectacular"; there will be LED-esque pictures created on a massive backdrop of water. See video here.
Copyright FREEL - NBC Local Media