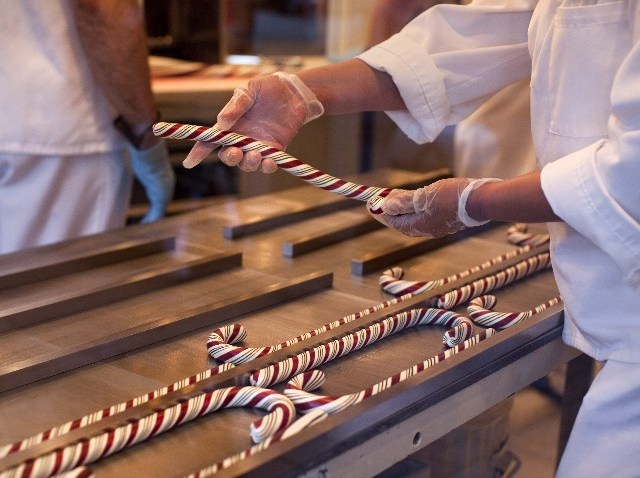 Is there a celebrity chef who hasn't yet arrived at Disneyland to pay homage to one of Southern California's most famous sweets, and one of the most famous candy canes in all the world?
There are probably a few star chefs out there, but we bet they're thinking of the segment they'll one day do on the castle-close candy-making. That's because it is nearly impossible to watch a food or travel show this time of year and not see the impressively large, notably long, and more red-than-any-other-color treats being made at the Candy Palace on Main Street.
Now you can watch them made, too, if you're at the park on Dec. 21, 24, or 29. Those are the remaining 2010 dates for the cane-making. And if you've ever watched an older movie, where bundled-up people on the street are pressed against a shop window watching something going on within, you'll see that scene played out in front of the Candy Palace. It's rife with nostalgia is all.
If you can't make it to Main Street, here's video from last year on how the canes come together.
Copyright FREEL - NBC Local Media