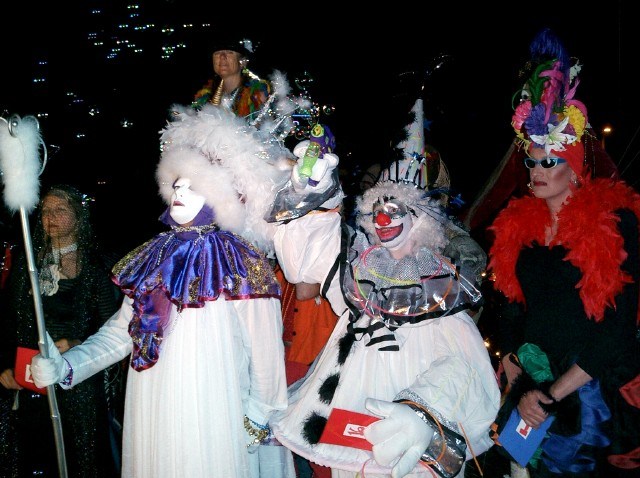 One can wear a feathery, sparkly costume at Venice Beach pretty much any day of the year, without an eyebrow being lifted by anyone.
But the fantastic costumes really came out over a certain summer Saturday, during the annual Venice Carnevale. Now word comes that the 2010 Carnevale is leaving Venice Beach and going private.
In fact, "A Very Private Party" is a tagline for 2010. Also new in 2010 -- the call for "erotic & exotic attire." No surprise, then, that the bash is 21+.
Date's still around the same time -- Saturday, June 5. Place is Mission Control, a toodle (by car) off Venice Beach. And note that Carnevale is not longer free; an open-bar admission runs $35.
There will be DJs, a juice bar option for $15, and plenty of sequin-y glamour and over-the-top togs. That part won't change, we're sure of it.
Copyright FREEL - NBC Local Media