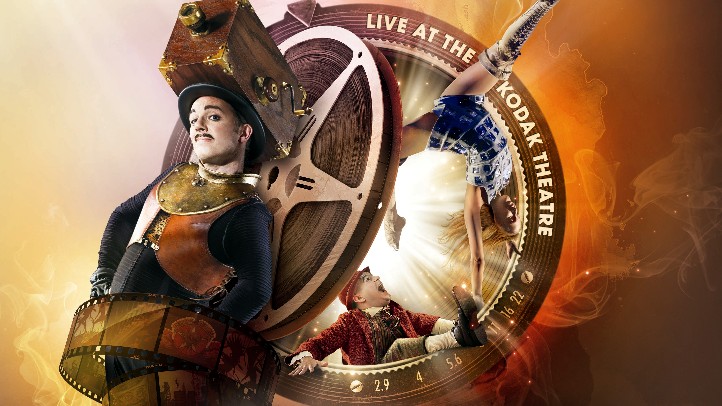 Watching Cirque du Soleil rehearsals is just about as entertaining as watching a Cirque du Soleil show (we say "just about" because, of course, the show has people wearing, like, a thousand feathers and body paint; they tend not to do that during prep work).
Our argument? Observing some of the ultra-difficult acrobatic feats before they're polished is quite thrilling. Even without the body paint/feathers.
Now Cirque has released a peek at rehearsals for "IRIS," its new permanent Hollywood show. "IRIS," which celebrates the movies, opens at the Kodak Theatre on Friday, July 22. "Permanent" means it will be there year-round, save Oscar time.
The short spot offers a few interesting glimpses at the set, as well as a man twirling -- what is that? Some sort of celluloid film strip from the top of his head? We want to see that, live.
If you just can't wait for your body paint/feathers/twirling acrobats fix, best get to Long Beach pronto. Cirque's "Quidam" plays in the city from Wednesday, April 20 through Sunday, April 24.
Copyright FREEL - NBC Local Media