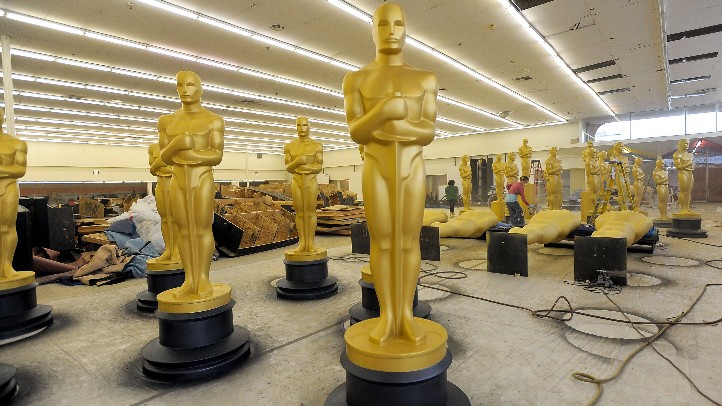 Get Hanks.
That has often been the rallying cry of various projects and productions and award shows and, we imagine, bake sales and school plays and fund-raising efforts of the last two decades or so. Get Hanks. Because when a project requires instant oomph, who better to turn to than the congenial star who has some old-school Hollywood style, a great way of connecting with people, and rarely stars in a movie that isn't at least a little loved?
The Academy of Motion Picture Arts and Sciences has done just that in respect to its new Academy Museum of Motion Pictures. The Oscar org named Tom Hanks as the co-chair of its recently announced movie museum's capital campaign. Disney's own Bob Iger will serve as chairman, and Annette Bening was named as the other co-chair.
And let's pause give Mr. Iger and Ms. Bening hearty props, too, for industry-wide respect, a love of Hollywood's past, and a commitment to get-things-done-ness.
In short, the Academy Museum of Motion Pictures is moving forward.
Still no dates given on the museum -- it will be years away, to say the least -- but you can admire the building it will occupy now. It's headed for the former May Co., on the corner of Wilshire Boulevard and Fairfax Avenue.
We've said before how much we like the Academy occupying the building with the big gold tube on the outside, and we'll say it again. It fits. As do the trio named today. Keep on chuggin', major and long-desired movie museum. Our city needs you!
Copyright FREEL - NBC Local Media