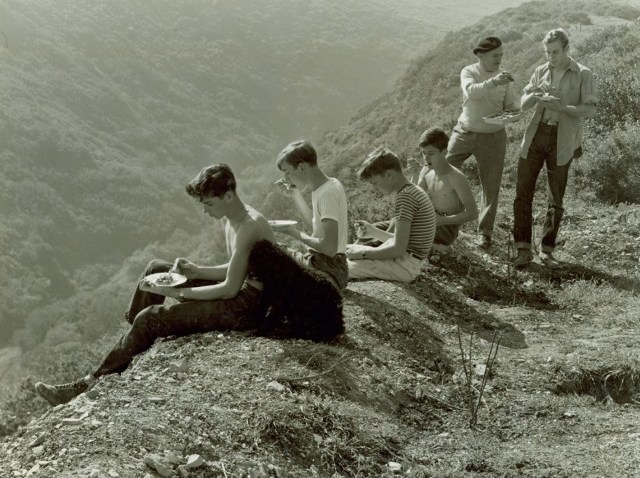 Promotional photos in a school catalog or on a poster are rarely, and unfortunately, given too much thought, beyond whether they accurately represent what the institution would like to say about itself.
On occasion, however, the person taking the photographs of school life can pique the interest, especially if that person's name happens to be Ansel Adams. Or Cedric Wright. Interest piqued? Yes. Both lauded photographers lent their cameras and talents to capturing life at Chadwick School in Palos Verdes several decades ago.
Now the school, which is currently celebrating its 75th anniversary, has partnered with the Palos Verdes Library to display several Chadwick-focused works by both men; the photographs will be on display in the foyer of the Peninsula Center Library through Friday, Jan. 21. The library also notes that Mr. Adams introduced the first dark room at the school, and Mr. Wright's children were students there.
If Ansel Adams started the dark room at your school, wouldn't you mention it twice a day, every day, if you went there?
It's a treat, too, for photography fans to see two great artists focus on a single matter, in this case a school and its daily life. We suspect the everyday studies may be as engaging as Half Dome captured at dawn.
Copyright FREEL - NBC Local Media