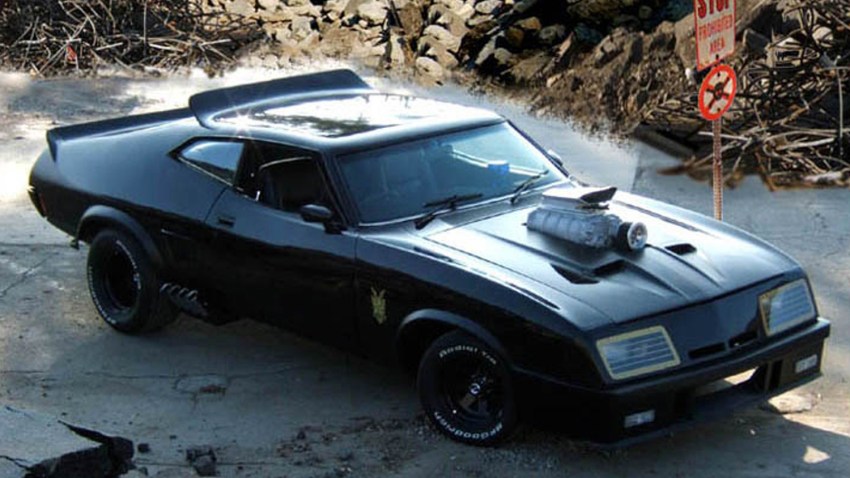 American Cinematheque is spooling up the entire "Mad Max" trilogy, which is very solid news to the legions who are still mad for Max. We'd even call them scholars of the apocalyptic trilogy, which stars a very young and tender Mel Gibson as a man in the Outback backed into a veritable corner by vicious, highway-cruising gangs and other foes in tricked-out wondermobiles.
In fact, some would say the "Max" movies, which kicked off back in 1979, are the modern-day template for all end-of-civilization works in the cinema. We could definitely back that. The movies were important then, and their significance has only grown over the years. Plus, this was all pre-CGI, and the effects/stunts/craziness? Wicked.
We must also pause to pay tribute to director George Miller, a helmer who boasts oodles of style. And how does one follow up a trilogy about the world gone insane? By making the sweet-hearted, not-at-all scary "Babe," of course. (Still the best live-action pig movie ever.)
If you're planning on staying for all three flicks -- the first one starts at 6:30PM -- get caffeinated and get excited, because there are two bonuses. One, the cinematographer from "The Road Warrior" is making an appearance during the evening and two, a fan of the series is loaning a replica Interceptor (which is a car from the flicks) so that other fans may enjoy checking out its sweet lines and killer curves. Now that is just super nice.
"Mad Max" + "The Road Warrior" + "Mad Max: Beyond Thunderdome"
Saturday, January 31, 6:30PM
Aero Theater, 1328 Montana Avenue, Santa Monica
310-260-1528
Copyright FREEL - NBC Local Media