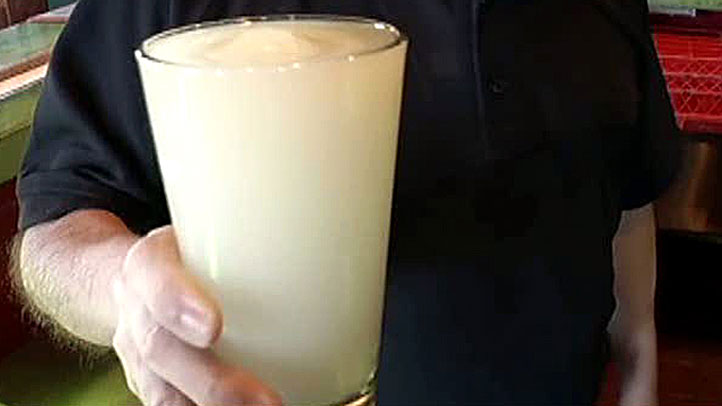 STATE FAIR TIME: We think about the California State Fair, like, a lot. And this is what we think about: It's a really good state fair, but then it has to be. Consider the fact that several of the county fairs that dot the Golden State are so large and so well-run that they would qualify as state fair-sized in most other places. You know what we're saying here, right? The Los Angeles County Fair, which is set to open on Aug. 31, is the largest county fair in the nation. So what exactly do you do when you're a state fair and you've got to show it? Well, you think really big. And our own Sacramento-based party, which opened on Thursday, July 12, is going to kick it off with a bang: The making of the World's Largest Margarita on Friday, July 13. Yep, it is a world record attempt, and, yep, you need a giant tank to hold all that lime-lovely goodness. Check out this pic. Oh, and it is being dubbed a Calarita. That's cute, right? Snappy? Calarita? We're going to order one next time we're out and see if the bartender knows.
OTHER BIG THINGS: If you're not there for the margarita, check out this other world record attempt, which is set to go down on Monday, July 23: A woman intends to ride the Ferris wheel for over 26 hours, in order to raise awareness and cash for a local children's hospital. Now that is an attempt with oodles of affection behind it. And if you can't make our state capital for all the state fair fun, but you'll be up there this fall or after, you might toodle by the Cal Expo, home to the state fair, especially if you're a Disney fan. It's where the giant California sign that used to be outside Disney California Adventure will make its new home.
STATE FAIR DATES: The California State Fair is on in Sacramento through Sunday, July 29.
Copyright FREEL - NBC Local Media