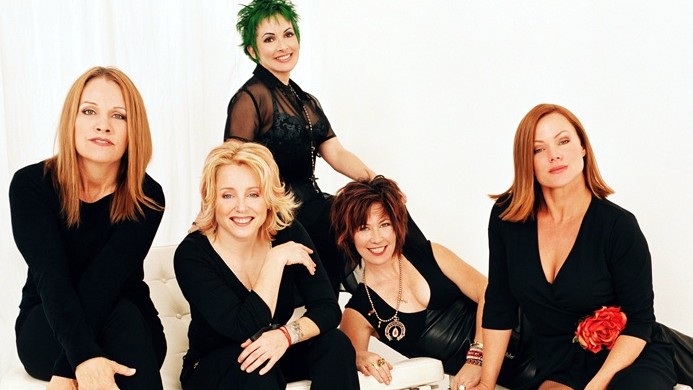 Album covers come and go, and only a special few flit across our minds and alight. Fewer still stay. And a cover that can be described, in pretty thorough detail, thirty years after its release? Rare. Very rare, indeed.
"Vacation" from The Go-Go's is one such album. Even if you didn't own it, we bet you know the photo on front.
If you just said "All five members of the Go-Go's, in bright, fluffy costumes and sparkly tiaras, water-skiing" consider yourself high-fived.
Now the quintet is ready to celebrate its sunny, sassy, early-80s record, and the L.A. band is ready to do it in one of the most L.A. of places: the Hollywood Bowl.
After a 30-year hiatus -- marvel at that factoid for a moment -- the group'll be part of the Bowl's all-80s night on Sept. 29.
Also on the bill? The Motels, Psychedelic Furs, and Bow Wow Wow. We are so thinking skinny ties, if you don't go scrunchies and leg warmers.
True, many of our own summer vacations will have wrapped up by late September, making the concert all the more necessary. How hard will you dance along? And will you wear a tiara and tutu? Water skis probably would be a bit much. But to each his own.
Also worth mentioning: The Bowl's famous 5 or More deal opens on Tuesday, March 13.
Follow NBCLA for the latest LA news, events and entertainment: Twitter: @NBCLA // Facebook: NBCLA
Copyright FREEL - NBC Local Media