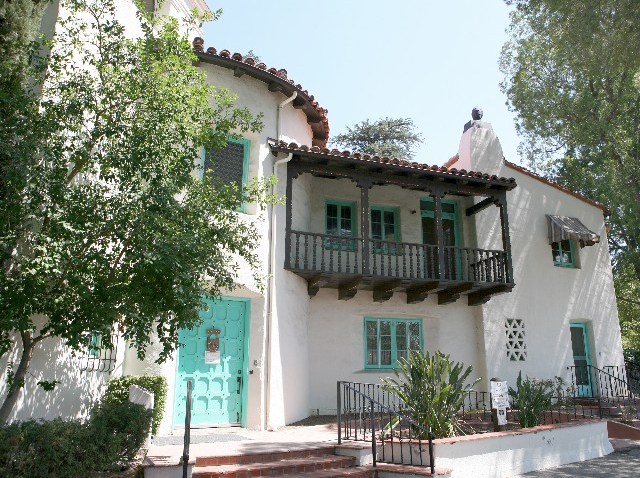 Visitors to Los Angeles? Those people are voracious.
You know what we're talking about. Your in-town relatives always want more from you and your outsized dream city. More famous places, more famous faces, more spots where they can eat a hot dog loaded with chocolate-dipped jalapenos and pretzels. And thank goodness we have a city that can keep delivering, tirelessly, save from like 3-4 a.m. when even LA has to rest.
But sometimes you are looking for a new place, or an old place, rather, that maybe isn't in the city center but has loads of cinema history and Los Angeles waybackness to offer. And is gorgeous to boot.
The William S. Hart Ranch and Museum in Newhall is one such special place, and the end of 2010 brings good news: The Ranch just reopened after several months of renovations.
Meaning you and your relatives can head out for a day up the hill. If your visitors like films, they'll know that Mr. Hart was one of our most famous movie cowboys, dang brave and talented in the horse-riding department, too. Extra points for them if they also know a building on the Paramount Lot bears his rootin'-tootin' name.
The Ranch also happens to be open this week, save New Year's Day. Tours are free; get times and dates now.
Copyright FREEL - NBC Local Media