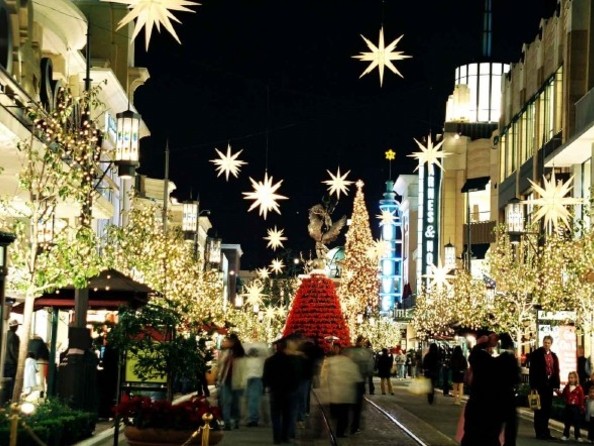 Dear Friday after Thanksgiving,
Hi. Okay if we call you "Fri"? Good. So, we realize you're the traditional day for the lighting of Christmas trees from here to places faraway. Thanksgiving has wrapped, the leftovers have been refrigerated and Black Friday shopping is in full swing.
But a few places near and around Los Angeles want to get the strings of light lit in advance of Thanksgiving, and we're okay about that. Even glad. Okay if we share them here, Fri? Thanks.
The Grove has become a titan of tree-based grandeur in the last few years. It's lighting goes down on Sunday, Nov. 21, there will be a lot of people, there will be fireworks, there will be 15,000 bulbs a-twinkle.
The Citadel famously welcomed a certain Mr. Bieber for a performance during the last year's holiday season. This year, the talented Charice of "Glee" and singer Cody Simpson will be on stage at the lighting. Date's Saturday, Nov. 20.
Santa Monica Place will welcome KCRWer Jason Bentley and The Living Sisters (with our Silver Lake crush Eleni Mandell) to the Saturday, Nov. 20 ho-ho-hoedown. The ice rink is already open at 5th and Arizona, too, if you're tempted. Be tempted.
Copyright FREEL - NBC Local Media