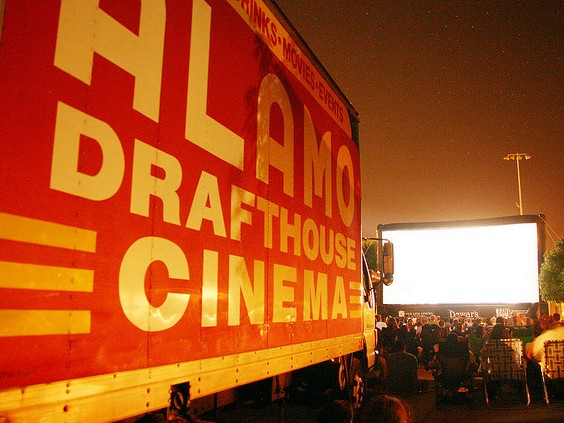 "Jackie Brown" is an excellent set-in-Los-Angeles film, but, of course, it is also, and maybe more so, a really great Torrance movie.
One just feels the Torrance-directed TLC emitting from this 1997, Quentin Tarantino-directed film, in part because the Del Amo Mall plays such a major role.
So when we heard that the Alamo Drafthouse Rolling Roadshow would be rolling into town on Friday, Aug. 6 to screen, for free, the Pam Grier-starrer at the Del Amo, we felt like a perfect movie-watching experience was brewing.
Alas. Word has just come down that there's been a venue change. The Proud Bird will now be the location, and we feel equally as happy. After all, nearby LAX plays a roll in the film. And the movie will show outside. It will be a convivial, picnic'd-out scene. Note: Attendees may show with eat/drinks, but no "drinks," if you know what we mean. Leave the alcohol at home.
The Alamo Drafthouse is a legend in Austin and the wider world. And while we love our LA-based indie movie theaters, we never mind getting a visit from a cinecousin now and then. Can we add that the Alamo is working with both Cinefamily and Cinespia on the Rolling Roadshow visit, and "Jackie Brown" will screen at the New Beverly should things get rainy? That's working together. Why more people in this world can't cooperate like this group is a question we have.
Maybe uniting in mutual devotion to movies is the key to a solid relationship. Anyway, it's a start, we believe.
Copyright FREEL - NBC Local Media