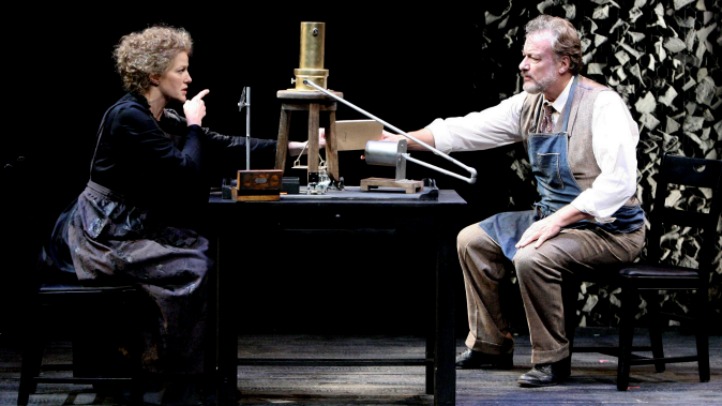 Actor and writer Alan Alda's playwright debut "Radiance: The Passion of Marie Curie" will be featured at the Audrey Skirball Kenis Theater at the Geffen Playhouse for an extra week. It is now open until Dec. 18.
The play depicts the life and romances of Madame Curie and her work in radioactivity. She and her husband, Pierre, discovered polonium -- named after her home country -- and radium in 1898.
In a time when women were expected to play the role of mother and wife, Curie was mastering her studies in Paris. She is the only person to win two Nobel Prizes in multiple sciences.
Alda has written five feature films, two books and 19 episodes of the television series MASH. He has also interviewed many scientists around the world for the PBS series Scientific American Frontiers.
The cast, which includes Hugo Armstrong, John de Lancie, Dan Donohue, Anna Gunn, Leonard Kelly- Young, Natacha Roi and Sarah Zimmerman, will all stay on for the extension. Daniel Sullivan is directing the play.
Gunn, who stars as the title character of Marie Curie in Radiance, can be seen in the Emmy award winning series "Breaking Bad" on AMC.
Ticket prices for Radiance range from $84 to $89 and can be bought through the Geffen Playhouse box office.
The Geffen Playhouse is known for its intimate setting and mix of all different types of works and productions. The company was founded by Academy Awards producer Gilbert Cates who recently passed away on the UCLA campus in early November.
Follow NBCLA for the latest LA news, events and entertainment: Twitter: @NBCLA // Facebook: NBCLA