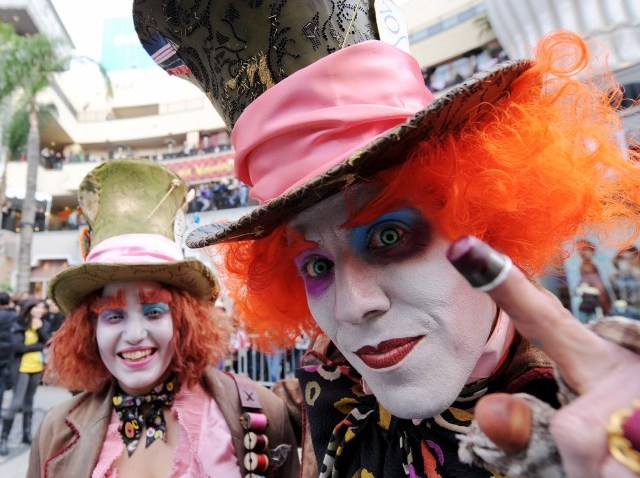 We think it is safe to say that the people pictured try harder than you, us, and basically everyone we know.
We'll make those broad assumptions. Because these "Alice in Wonderland" fans, who turned out in truly over-the-top costumes at the Friday, February 19th party at Hollywood & Highland, added all the bits and bows and frippery that we wanted to see.
We especially like the thread-bobbin element on the Mad Hatter at left.
Because our less-than-magnificent m.o.? We probably would have gone with striped socks and called it a day. And when we received no accolades, we would have understood why.
The pictures circulating from the event are just as colorful as you'd think. Plus: the stars of the film turned up. Like, all the stars: Anne Hathaway, Mia Wasikowska, Helena Bonham Carter, and Johnny Depp. Plus Tim Burton.
And Crispin Glover. Yes! More Crispin Glover.
See more about the Friday event here. "Alice in Wonderland" opens on Friday, March 5th.
---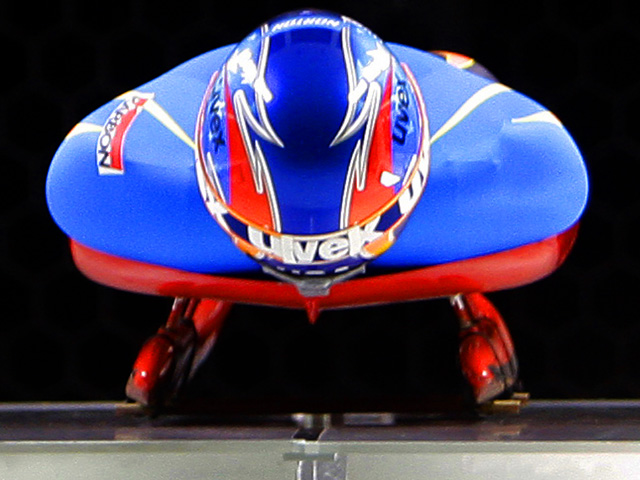 The Vancouver Winter Games are here!
Check out NBCLA's full coverage, complete with athlete profiles, amazing photo galleries, and more! Fan us on Facebook, and follow us via Twitter @NBCLosAngeles
Copyright FREEL - NBC Local Media