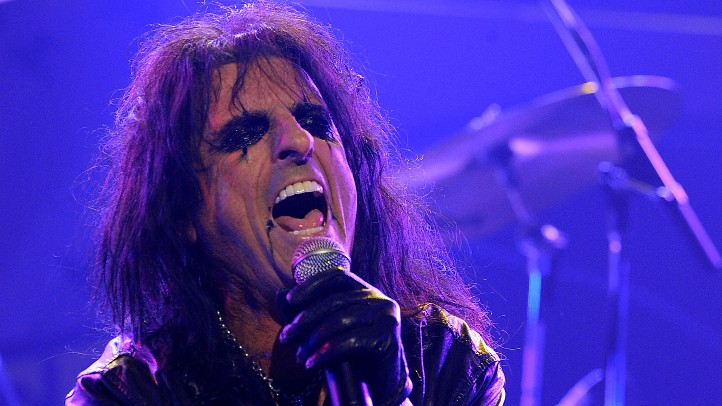 We hope we don't in any way knock Alice Cooper's cobwebby cred by saying we've long liked the particular twinkle in his eye.
A dean of horror can have a twinkly eye, right? The rock star definitely does; it says to us he has a lot of joie de vivre, or maybe joie de mort, and that he connects with the fun and theater that his music provides his fans. And yay that.
Okay, no more dissecting Alice Cooper's merry glances, although we could happily spend the better part of a day doing so. The performer made a special announcement on Tuesday, Aug. 2. And the big reveal? Halloween Horror Nights will be featuring a maze based on the rocker's "sick and twisted mind."
Right on!
Here's the announcement. Mr. Cooper is cuddling a fake skeleton in it, if you need further inducement to watch. The annual Universal Hollywood eek-stravaganza opens on Friday, Sept. 23.
Copyright FREEL - NBC Local Media