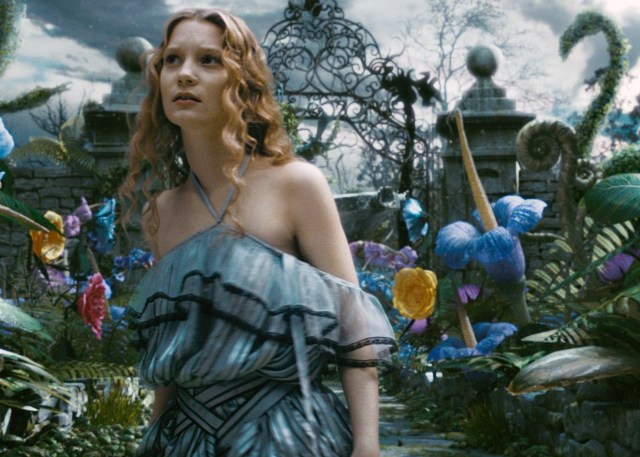 It has not escaped our notice that several of the costumes and props from the just-opening "Alice in Wonderland" are now sitting just steps from all the red-carpet hullabaloo.
But alas. The El Capitan has no "Alice" screenings planned for Oscar Sunday. We guess that makes sense, seeing as how the theater is across the street from the Kodak. But still. Didn't you kind of want to see fans dressed up in huge top hats and queenly ruffs, running amidst the elegantly coiffured nominees?
No need to be sad about an "Alice"-less March 7th at the El Cap, though; we just got word the "Walk into Wonderland" exhibit -- which contains costumes and props from the film -- along with the movie itself will stay at the cinema house through April 20th.
That's an additional two weeks+ or so beyond what the originally scheduled run.
If you *want* to dress all "Alice" for the Oscars, well, you can certainly do it at home, or anywhere you like. But we'd get on those new dates if you want tickets; we pokily bought ours a week or so back, only to see seats and seats and seats filled up, filled up like a cram-packed tea party.
Copyright FREEL - NBC Local Media