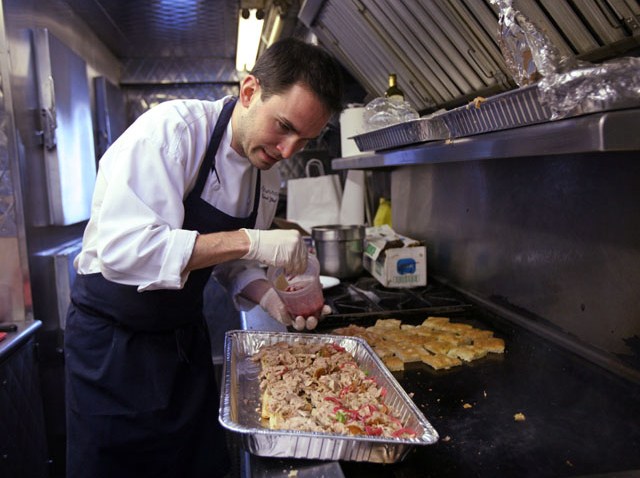 The City Council approved an ordinance Wednesday to require all food trucks in Los Angeles to post letter grades showing how county health inspectors rated their food-handling processes.
The council backtracked on a plan to grant an exemption to caterers serving the film industry, after Deputy City Attorney Judith Reel explained it was not necessary.
"It's my understanding that the representatives of the entertainment industry who spoke (Tuesday) do not oppose posting the grades," Reel told the council. "Because of that, what council is being asked to vote on is that motion that would require all trucks to receive grades."
Councilman Tom LaBonge, who had proposed the exemption, said caterers serving the film industry have concerns about other regulations set by county health inspectors. For example, their trucks must be located within a certain distance of restrooms, which can be a problem during a location shoot.
The council agreed to form a "working group" composed of caterers, county health inspectors and legal experts to meet over the next several months and propose changes.
Copyright CNS - City News Service