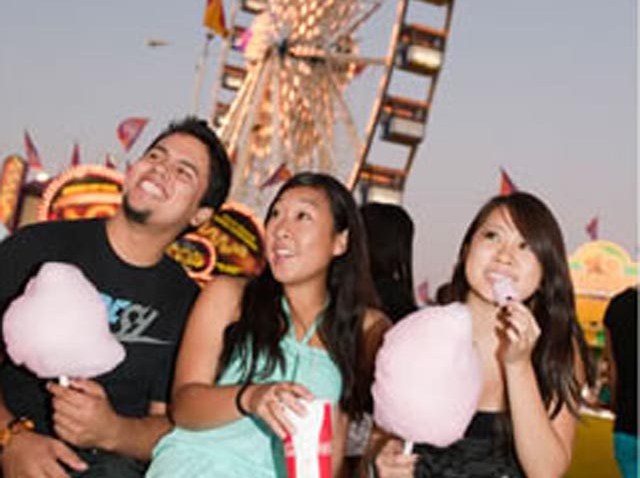 After a month of fun, games, concerts and competitions, the Los Angeles County Fair is finally coming to an end on Sunday.
However, for those who haven't had gotten the chance to experience the fair yet, there is still time and reason to go.
There are two great concerts this weekend, with a Demolition Derby on Thursday kicking things off. Saturday night brings Bad Company to the stage, with tickets still available at anywhere from $25 - $125. The finale of the concert series on Sunday has 3OH!3 performing with OK Go. Tickets for this show range from $19.50 - $100. Fair admission is required in addition to concert tickets.
Saturday is Livestrong Day at the fair and anyone with a Livestrong coupon receives $10 admission into the fair. You can get more information and print the coupon here.
Some new attractions at the fair this year include "Our Body: The Universe Within," where guests can view actual human bodies and organs. "Carving Ice: Bringing Water to Life" is an exhibit that features various Los Angeles landmarks carved in ice. There are also returning favorites including the Midway, "Pirates Life" and "Jurassic Planet."
A full list of remaining events and attractions is available on the LA County Fair website.