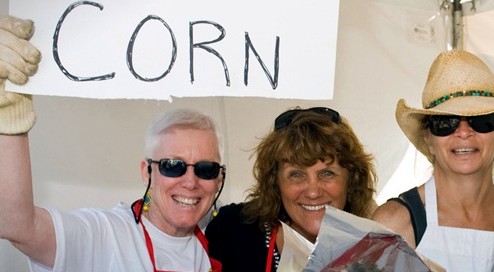 Early August doesn't fool around when it comes to pumping up the roast factor around Southern California. (We realize "the roast factor" isn't a staple of most weather maps, but we'll pitch it here; it's how long you're out in direct sun before you begin to seek shade.)
Summer is finally and truly here, is what we're saying, which makes the arrival of two ocean-close August traditions a welcome thing. The first is the Ventura County Fair; the fact is county fairs don't get nearer to oceans. And the second, a day or two later, is Taste in San Pedro, which is a big food-tacular that happens just a scoot away from the harbor.
What we're saying is that we get to have our cake and eat it, too, with these two events. Or, rather, we get to enjoy being outside and not go seeking shade, thanks to those sweet Pacific breezes.
The 23rd Annual Taste in San Pedro happens on Saturday, Aug. 6 and Sunday, Aug. 7, with a special Friday night concert on Friday, Aug. 5. Lots of local cafes and cookeries will be boothing it up, and the grills'll be hard at it. It's a swell way to take in the lovely lip-licking-ness that is Pedro.
Buono's, Ports o' Call, and San Pedro Brewing Company will all be represented; check out the full list. Stay cool and stay satisfied, early-Augustonians. Stay cool and stay satisfied.
Copyright FREEL - NBC Local Media