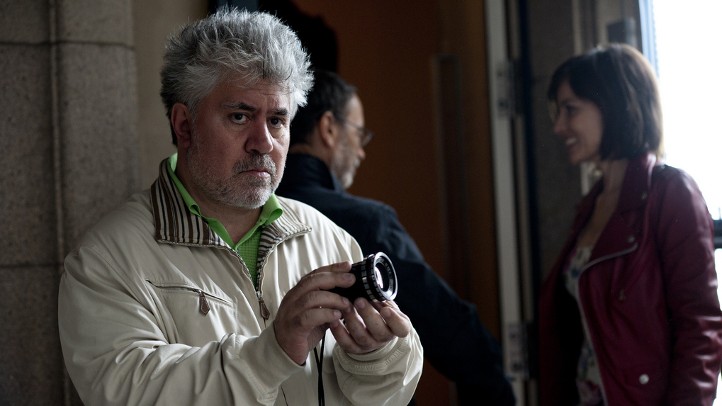 Being named the Guest Artistic Director of the AFI Fest? Pretty cherry. But, unlike a lot of things that tend to be pretty cherry, it isn't an easy post to nab.
You've got to have a respected oeuvre. You've probably created something of a style. You may even go by your last name, and there may frequently be an exclamation point following that name.
Are you thinking Pedro Almodóvar? We certainly are. The director of movies like "Volver" and "All About My Mother" was just named the Guest Artistic Director of AFI Fest 2011 presented by Audi. The fest'll roll from Nov. 3 through 10 in Hollywood.
Guest-Artistic-Director-dom carries a number of important duties and accolades. Mr. Almódovar will wear a number of hats before and during the cineparty, of course, including planning a mini-festival of films that inspired his work.
The director's "Law of Desire" turns 25 this year, and will get a special spotlight.
Now about that exclamation point. Mr. Almodóvar does not have, officially, an exclamation point after his name. But when Penelope Cruz, one of the director's favorite muses, calls his name from an awards show podium, we just hear the exclamation point. Earning that particular punctuation over a multi-decade career is laudable indeed.
Copyright FREEL - NBC Local Media