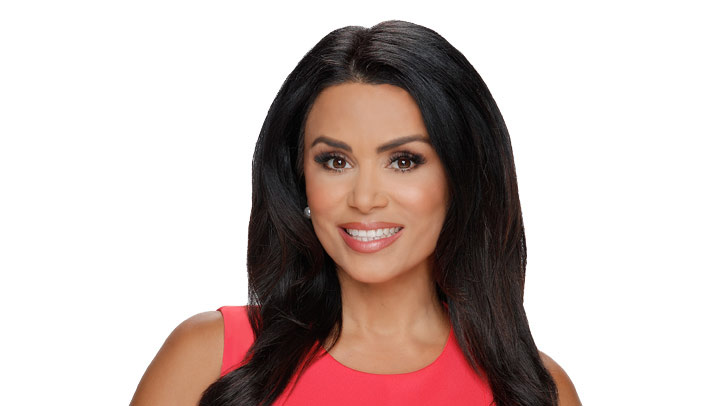 Alysha Del Valle is the Traffic Anchor and Reporter for NBC4's morning newscast, "Today in LA," which airs weekdays from 4:00 to 7:00 a.m. She also joined NBC4 Sports Anchor Fred Roggin on 'The Challenge,' the station's live multi-platform half-hour post-game show, which immediately follows 'Sunday Night Football.'
A native Southern Californian, Del Valle is one of the region's most recognized newscasters and a traffic authority. Her versatile reporting style delivers up-to-the-minute information about Southern Californian's roads and freeways to help viewers navigate smoothly through some of the biggest traffic jams of the day.
For more than 15 years, she's held several highly visible posts at television and radio stations. She began her career on several radio shows, such as KIIS-FM with Ryan Seacrest and Rick Dees, and with Big Boy and George Lopez. As a past host of "On The Streets with Alysha," she featured local and national stories about the cultures and lifestyles around the country. She began her television broadcast career at Fox 11 then later at ABC7.
Del Valle is also well-known for giving back to the community. Her work spans across beach clean-ups, book fairs and feeding the hungry, as well as associations to assist at-risk youth. She is on the board of the USC Neighborhood Academic Initiative that helps underprivileged middle and high school kids get into some of the country's best universities. She is a board member of the Weingart East Los Angeles YMCA and is active among several Latino nonprofit groups. She teams up yearly with the local peace officers to bring more attention to groups helping children. She has been recognized by the City of Los Angeles for her community work and received the Impact Award for Excellence in Broadcast Journalism by the National Hispanic Media Coalition, to name a few.
But what she's probably best known for in Southern California is her love for sports. An avid fan of the USC Trojans, Los Angeles Dodgers, Lakers and Kings, one can find Del Valle always cheering on her favorite teams. She also enjoys playing golf, snow skiing and boxing.
She graduated from the University of Southern California with a Bachelor of Arts degree in Communication.
Del Valle has a daughter and a large extended family. She resides in the Los Angeles area with her two rescue dogs and a cat.