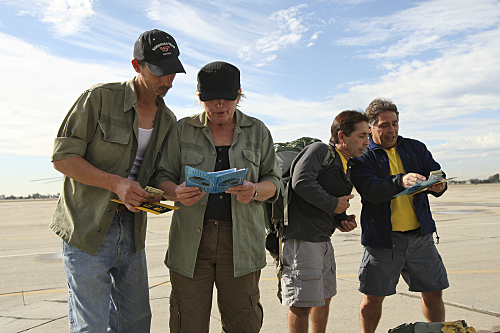 "Amazing Race" fans, here's your chance to test your local knowledge. Race/LA (inspired by the hit TV show) will send you on an "exhilarating, day-long, clue-solving," anxiety producing, drama inducing journey around greater Los Angeles. (We may have added a few descriptors to the official press release.)
In true reality TV fashion, the challenge pits teams against one another -- minus a camera crew. They travel to locations both famous and little-known, perform tasks and solve clues that lead to the next destination and ultimately across the finish line.
Prizes are rewarded to the winning team. Registration is open now. If you want to warm up for this day-long event, or if you can't commit to a full day but want to test your skills, try your hand at the upcoming CityRace, which will take you through Downtown's Historic Core to the "village" of Little Tokyo.
Sorry though, neither Phil nor $1 million will greet you at the end.

Copyright Archive Sources