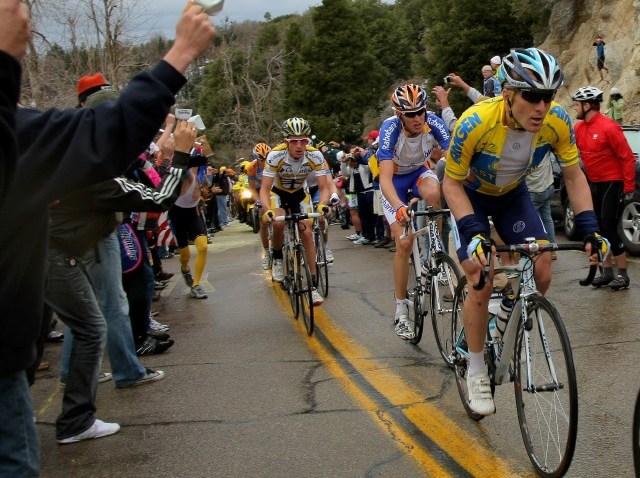 Billed as "the largest cycling event in America," the Amgen Tour of California is grand on every scale, in every sense of the word "grand."
Celebrity riders? Grand. Check out the overall standings -- names like Zabriskie and Stetina and 2009 winner Levi Leipheimer are on the roster. Causes? The tour supports the Breakaway from Cancer initiative. Route? There are eight stages over eight days covering large swaths of the Golden State. Three of the stages are in Southern California: Palmdale to Big Bear on Friday, May 21, Los Angeles on Saturday, May 22, and Thousand Oaks-Westlake Village-Agoura Hills on Sunday, May 23.
The Los Angeles leg will be centered around LA Live. It's a 21-mile individual time trial that doesn't exactly circle downtown but more cuts through it, twice. And here's a direct quote from the organization: "This stage could set an all-time attendance record for spectators."
No doubt. Take note, people who are planning to be downtown on May 22 but not planning to spectate. Best eye the map.
We'll also add that bike buffs, gear shoppers, and those devoted to health topics should hang for the Lifestyle Festival, which has been popping up at every stop along the tour.
Copyright FREEL - NBC Local Media