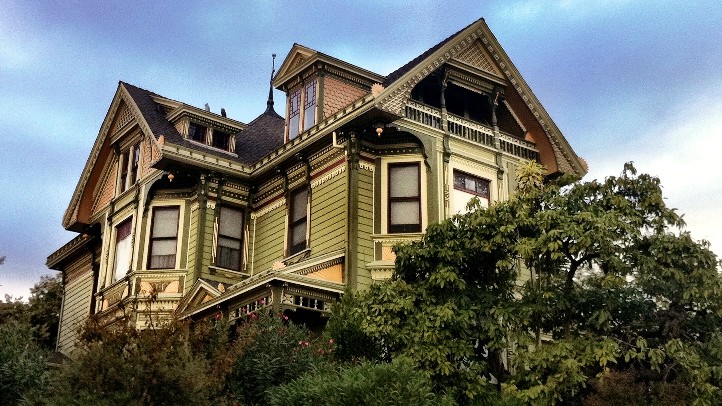 The funny thing about Los Angeles is it can look like pretty much anywhere. And the question as to whether the movie industry influenced our across-the-board architecture -- or whether that zany, anything-goes, goin'-out-to-California spirit is the cause -- will likely forever remain unanswered.
But the fact is we have neighborhoods that look more like other places than other places.
Take Angelino Heights, near downtown. The nook's looming Victorians have played haunted and/or creepy houses in so many shows and movies ("Charmed," for one; the "Thriller" video, for another) that this is where a lot of people's idea of "haunted" springs from.
It's a beautiful, atmospheric area, and one that the LA Conservancy and Out of the Box Events pays tribute to each October.
And by "pay tribute" we mean hold a scavenger hunt, of course.
The next hunts get scavenging on Saturday, Oct. 20 and Sunday, Oct. 21. They're in the afternoons, not evenings, but we like the promise of being around those houses just as the sun sets.
Cost is $30 per person. Part of that helps the LA Conservancy, which has long helped the area keep its Victorian-flavored, haunt-happy atmosphere. So yay that. You might consider gathering a team of adventurers, too, since this is a scavenger hunt.
But it's not only a scavenger hunt; you'll learn the history of the fabled area. Truly, lots of veil-covered shriekers have been filmed in the neighborhood, which could probably outdo a haunted New England town for sheer New-England-ness.
Yep, dear New England, LA, and specifically our older areas, has stood in for you many times on film. Movie magic and so forth. Are we cool? Good.
Bottom photo: Adrian Scott Fine/L.A. Conservancy
Copyright FREEL - NBC Local Media