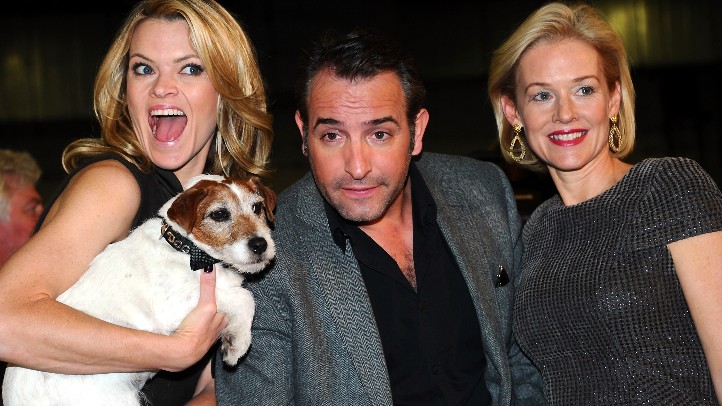 If there are animals in a film -- and we're talking big animals, like elephants, or wee beasties, like bees -- American Humane is on the set, looking after their welfare.
As American Humane has done for many decades. And while serving as a representative and friend to movie animals is the organization's guiding principle, American Humane gets a little light during the year, too.
Take the Pawscars. Yep, the group, every year, gives out special awards to various animal actors. Nope, they don't mirror the Oscar categories, but we're wondering if the Oscars shouldn't take a note or two from the Pawscars in future years. Here are some of the 2012 winners.
Uggie: The scrappy Jack Russell who lit up "The Artist" nabbed Best Scene Stealer. Uggie is a shelter rescue, says American Humane, which also points out that the majority of dogs and cats in movies -- upwards of 80% -- are rescues or from shelters. Nice.
Dolphins: "Dolphin Tale" was awarded Best Inspiration "Tail."
Cosmo: Another Jack Russel for the win. The "Beginners" pup won Best Animal Speaking Role Ever. If you've seen the film, you know that the dog and Ewan McGregor share a few thoughtful conversations.
"Zoo" Animals: The beasties of "We Bought a Zoo" went home (or zoo?) with Best Ensemble Cast.
For more on the Pawscars, and American Humane's important mission, check out the official site.
Follow NBCLA for the latest LA news, events and entertainment: Twitter: @NBCLA // Facebook: NBCLA
Copyright FREEL - NBC Local Media