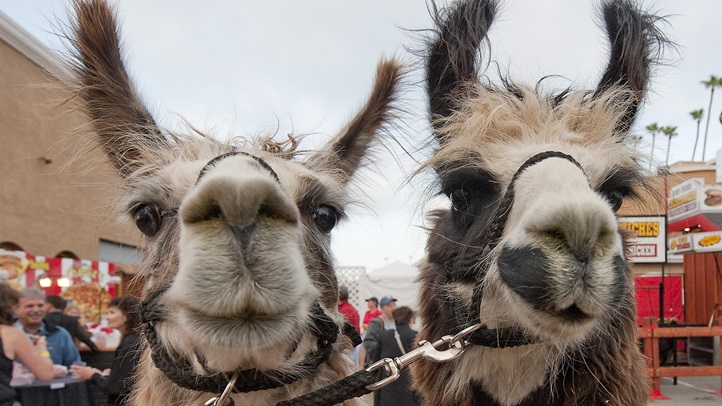 HERE COME THE COUNTY FAIRS: There may be other regions around the nation that see not a quartet of county fairs, one after the other, fairly bunched together, land-wise, but Southern California truly reigns supreme. San Diego starts things off in early June, Los Angeles wraps it all up in September, and Orange County and Ventura cameo in the heart of summertime. Could you, then, dear county fair fanatic, spend the better part of the middle of the year consuming prodigious amounts of cotton candy on the regular? And admiring chickens and riding Tilt-O-Whirls? The answer is most definitely. And that starting-off time has arrived.
HELLOOOOO, SAN DIEGO: Here are the top-line, need-to-know, numbers-oriented stats for one of the largest county fairs in the West. It's on for nearly a month -- June 7 to July 6, meaning your Fourth of July'll be might fair-y, if you so choose -- and it spreads out in Del Mar, at the fairgrounds. Does it have everything and more? Quilts, rabbits, fried foods, dance troupes, art shows? Oh goodness. Yes. And get this: The theme is "The Fab Fair" and the 50th anniversary of the Beatles' first visit to the United States. Plan on seeing a good amount of British Invasion-type tuneage and art.
THERE'S ALSO... all of those creative, holy-cow-y new fair foods, like the Chile Relleno Pretzel Burger and the Smoked Jack Daniels Bacon-Wrapped Churro. And speaking of bacon, Big Bite Bacon Festival sizzles on July 5 -- it's big -- and the San Diego International Beer Festival pours from June 20 through 22. And Darius Rucker, Hunter Hayes, Smokey Robinson, and Matisyahu are just some of the mainstage performers. So, are you ready for a full slate of county fair-style high jinks, midway mavens of Southern California? You can almost eat a corn dog every day through the end of September, starting on June 7.
Copyright FREEL - NBC Local Media