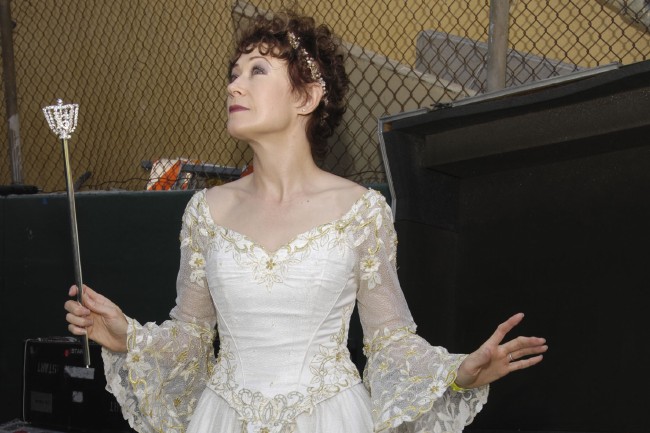 We doff our hat to Ann Magnuson, a quirky gal who broke big when quirky gals were in short supply. We've long liked her march-to-her-own-drummer style, and we're sure we'd like her sing-to-her-own-harpist panache, too. And that's exactly what the indie-cinema fave is doing this weekend at REDCAT, when she and multi-hypenate performer Adam Dugas face off in Dueling Harps. Can harps even duel, we wonder? Aren't they instruments of peaceful tones and fairy wings? Not in this case. Magnuson and Dugas square off mightily, singing to strings plucked seductively by harpists Rannie and Theodoratus.
Will it be all fluttery vocals and angelic warbling? Yes and nope. Kraftwerk and Pink Floyd are two of the groups expected to receive a stirring homage during the evening, along with numerous other composers and bands. Bet that whatever period/time/songwriter Dugas and Magnuson land on, the interpretation will be singular, clever and memorable.
It's hard to predict a winner. And as we've never witnessed a harp-based sing-off before, we feel certain we can't make the call. Best just watch and listen to a pair of powerful contestants as they vocalize to victory.
Dueling Harps with Adam Dugas and Ann Magnuson
October 17 and 18
REDCAT, 631 W. Second Street, Los Angeles
213-237-2800