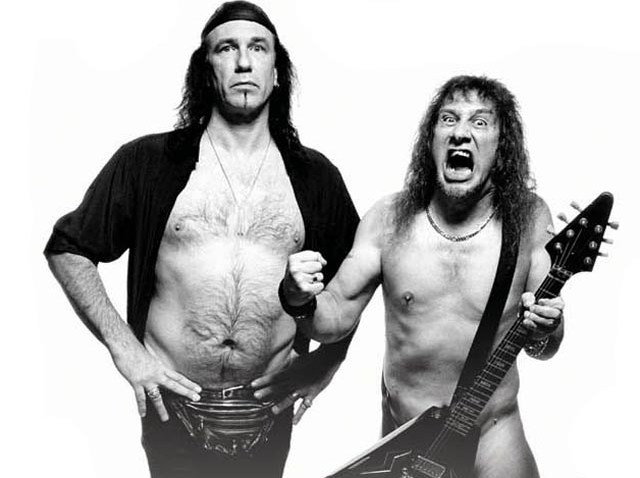 As the credits roll on the film "Anvil! The Story of Anvil," there's a real sense of hope.
Here's a heavy metal band that, according to some rock vets, should have risen to the top of the industry. Instead, the musicians toiled for years, working non-stop to hopefully one day become rock stars. Yet despite their best efforts, Steve "Lips" Kudlow and Robb Reiner were never able to really "make it."
The inspirational, follow-your-dreams, never-say-die movie is one that leaves audiences cheering for Anvil. And although there's nothing wrong with yelling at your television screen, wouldn't it be better to actually yell at a concert?
Now you'll have your chance.
Anvil is playing two shows in Southern California: Feb. 4 at the House of Blues Anaheim, and Feb. 5 at the House of Blues Sunset Strip.
Originally, concerts were going to open with a screening of the 2008 rock-doc. Those plans have since been scrapped, so be sure to catch the flick on your own time before the show.
"We've been so fortunate with the success of the film and then the DVD, so many people have already seen it, so we've decided that this tour is going to be all about the music. We're just going to play our set, and just rock with the fans," said Kudlow.
Tickets are on sale via Live Nation, but seats could get scarce. While the rest of the world is just getting to know Anvil, the band's rabid fan base has surely already bought their tickets.