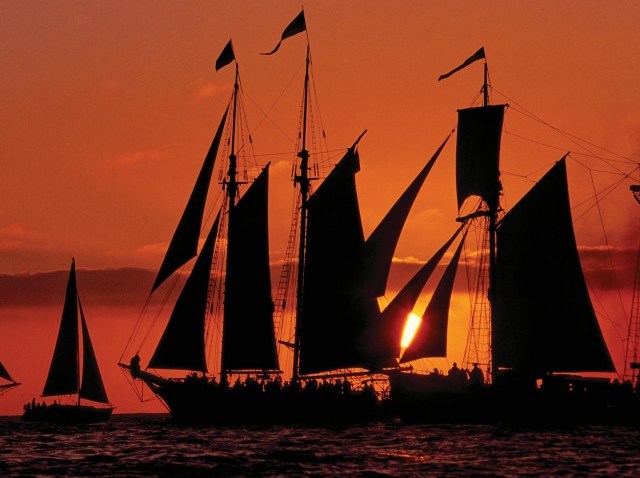 The much-anticipated visits to our shores by various tall ships remains a huge must, both for shutterbugs and seafarers alike. Oh, and people who like to see interesting, highly cinematic sights that one does not see every day. And that's all of us, we're guessing.
The Toshiba Tall Ships Festival celebrates, well, the tall ships -- no surprise there -- and the Ocean Institute's 25th Anniversary. The weekend-long ocean-close extravaganza is docking near Dana Point from September 11th-13th. A highlight: the special sunset parade on Friday, September 11th. You're invited to ride on one of the boats for a fee, or find some shore and watch the ships cruise from South Laguna to Dana Point. And that's free, of course.
Camera. Put it in your purse or bag or car right now.
But if you can't make the Friday night sunset sail, the fest is going on all weekend; tours of ships, more cruises, and music are on the schedule. And after a busy, travel-heavy Labor Day, and all the back-to-school to-dos, we're thinking this is an ideal way to relax near the water while also learning some fascinating facts about sterns and bows and whatnot.
Do we know enough about sterns and bows and whatnot? No. Addressing asap.
Copyright FREEL - NBC Local Media