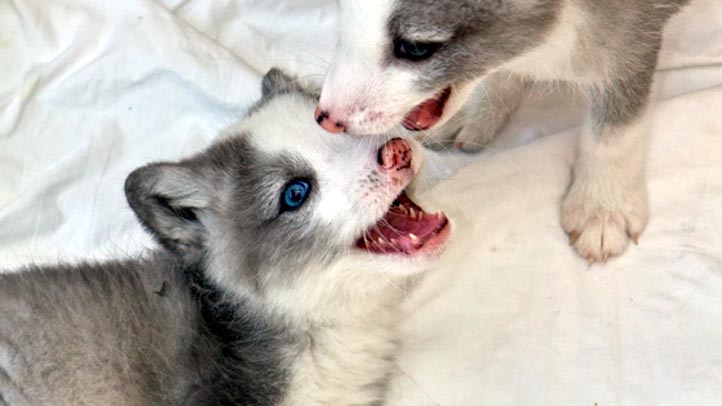 The Aquarium of the Pacific has just added two new Arctic fox pups.
The 6-week-old brothers are part of the new exhibit "Arctic & Antarctic: Our Polar Regions in Peril," which explores the regions' ecosystems and the effects of climate change, according to the aquarium. It opened to the public on May 28.
Images: Arctic Fox Pups, Facts
The pups, arguably the cutest of the aquarium's more than 11,000 animals, are on display at the Molina Animal Care Center. One of the foxes has brown eyes, while the other has one blue eye and one brown.

Arctic foxes can live in environments as cold as the Polar Regions, or as hot as Southern California, according to the aquarium. Their fur is white in the winter, and brown or blue-grey in the summers.
The aquarium is open most days 9 a.m. to 6 p.m. Tickets are available online or at the ticket window, located at 100 Aquarium Way in Long Beach.