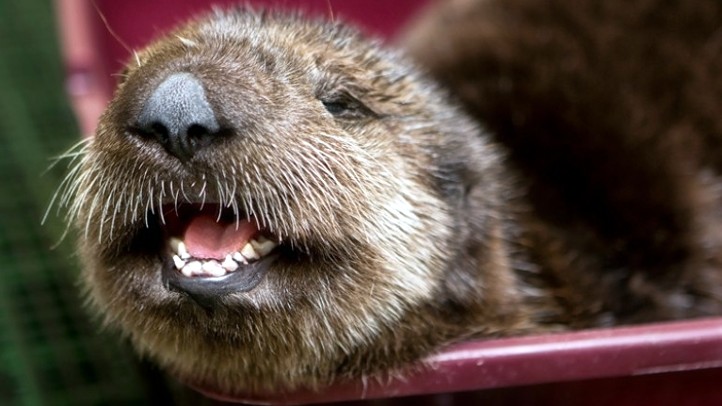 Thinking of spending some family time at the aquarium this weekend?
Don't.
Well, you can't, actually; the Aquarium of the Pacific will shutter from Friday, April 13 through Sunday, April 15 to make way for the Toyota Grand Prix of Long Beach.
It isn't often that a major venue closes to make way for a major annual event so it is worth noting. Also? Lots of people have heard about that rescued otter pup who recently moved into the aquarium, and may be heading over to see the little fellow. (It's pictured above -- sweet -- but the pup is remaining behind the scenes for the time being.)
We don't want to tell you not to head into the heart of the LBC, of course, because many businesses around the Grand Prix are definitely open. And the Queen Mary? Well, this weekend is the 100th anniversary of the Titanic's untimely end, meaning history buffs are sure to making for our own vintage ocean liner to remember.
The big boat, we'll add, has some Grand Prix parking available, if you're curious.
The upshot: Skip the aquarium, hang tight on its newest otter celeb, give business to the businesses surrounding the Grand Prix, if not this weekend then in the weeks to come. And the Queen Mary is well enough out of the way that you should be able to get there fine (though traffic in may be another matter; patience patience).
What's an exciting race weekend without some hubbub?
Follow NBCLA for the latest LA news, events and entertainment: iPhone/iPad App | Facebook; | Twitter; | Google+; | Instagram; | RSS; | Text Alerts | Email Alerts
Copyright FREEL - NBC Local Media