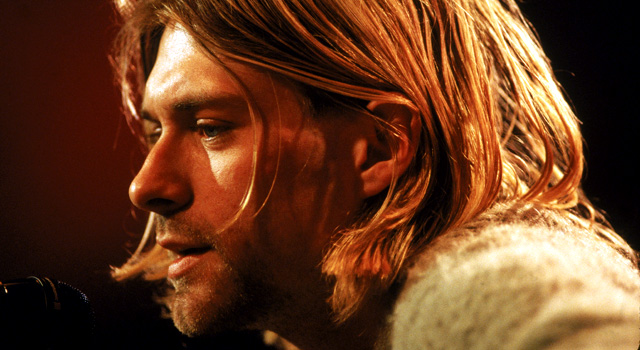 melophobe | Ariel Pink2019s Haunted Graffiti Os Mutantes Diva 2013 Berbati2019s Pan (Portland, OR: Nov. 28, 2010)
Ariel Pink's critically lauded new record Before Today might sound like The Cure meets Hall & Oats, but at last night's Music Box gig the androgynous front man was channeling Kurt Cobain thanks to a striped hoodie and greasy, peroxide blond locks. The gallery above is from last weekend's Portland gig, though the unkempt singer's getup remained exactly the same for his LA set (we wonder if he even bothered to bathe).
Pink's recent record has enjoyed relative success thanks, for the most part, to his willingness to abandon a lo-fi sound in favor of slicker production. One thing's for certain though, he hasn't scrapped the weirdness, even tackling a member of co headliners Os Mutantes last night. In addition to the stage antics, the LA-based musician just released this video for his fantastic single "Round and Round" -- it involves an iPhone, The Flaming Lips' Wayne Coyne and, um, breast milk. Consider yourself warned.
Pink clearly has his issues, so let's hope his decision to cop Cobain's look is purely sartorially inspired.
The Owly: Shining a spotlight on last night's defining moment. Think we're off the mark? Make you own Owly nominations by sending videos, pictures and dispatches from the field to losangeles@thefeast.com