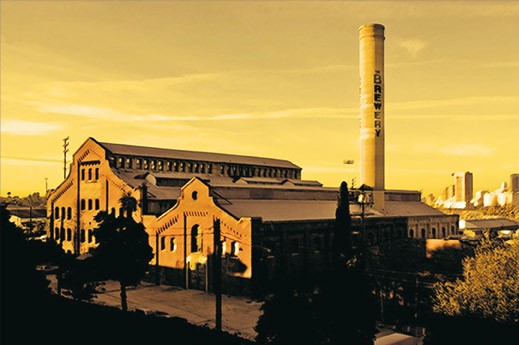 "When is the Brewery ArtWalk again?"
It's a commonly asked question around LA parts. Because people know the art extravaganza is twice a year. They know it is generally around November and April. And they know the huge, multi-artist open-gallery event happens over a Saturday and Sunday.
And they know it is free. Beautifully free. Parking is free. As is admission. If you want to buy art, that costs, of course, but the looking is all on the house. Which is giant, if you know the massive Brewery that sits just off the 5, with that cinematic smokestack adding days-gone-by flair to our skyline.
The 2010 spring dates are Saturday, April 17, and Sunday, April 18. Hours are 11 a.m. to 6 p.m. And if you haven't been, this isn't merely a gallery-only deal. A lot of the spaces you'll enter are people's homes as well. Always interesting.
Here's a roster of the spring 2010 artists. There are well over 100. There are groups and individuals. There is a tiny painting out there with your name on it. Is it a clown? An abstract shape? Totally taupe? Go find out.
Copyright FREEL - NBC Local Media