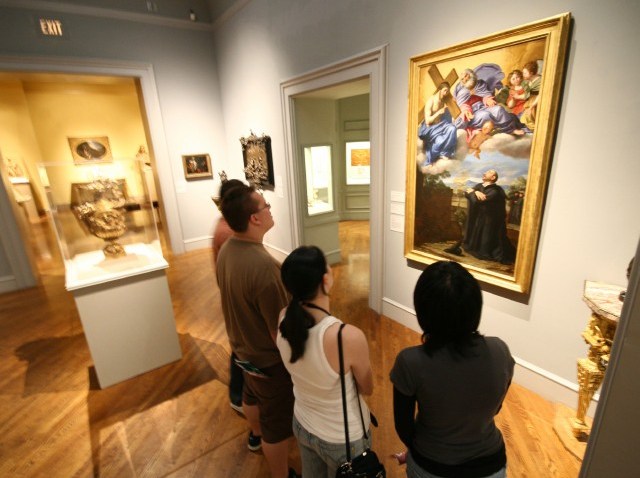 Monday, Jan. 16 is a special day at the Los Angeles County Museum of Art, in more ways than one.
The first reason? It's the holiday honoring the life and work of Martin Luther King, Jr., and, as it has in the past, LACMA jettisons admission, with the assistance of Target, to commemorate the day.
But this particular Monday is also important for "Metropolis II" fans, or those people intent on becoming fans: The much buzzed-about Chris Burden sculpture will be open and running at specific times throughout the afternoon and evening of Jan. 16.
We make mention of this because, from here on out, the newly debuted kinetic piece will only run on Fridays and weekends. Making a Monday showing special indeed. It does only whiz around at certain times, so you'll want to make sure you time for your visit just right.
Oh boy. Over a thousand small cars, all zooming. Good stuff.
Oh? And the museum will open at noon. There are other interesting to-dos planned, including a performance from Inca: The Peruvian Ensemble on the plaza at noon-thirty and quarter to three. "The Contested Visions in the Spanish Colonial World" exhibit will also be open (there are bilingual tours scheduled and family activities, too).
Another Target Free Monday to-know: You'll need a ticket, despite its free-ness, so when you arrive be sure to swing by the box office.
Follow NBCLA for the latest LA news, events and entertainment: Twitter: @NBCLA // Facebook: NBCLA
Copyright FREEL - NBC Local Media