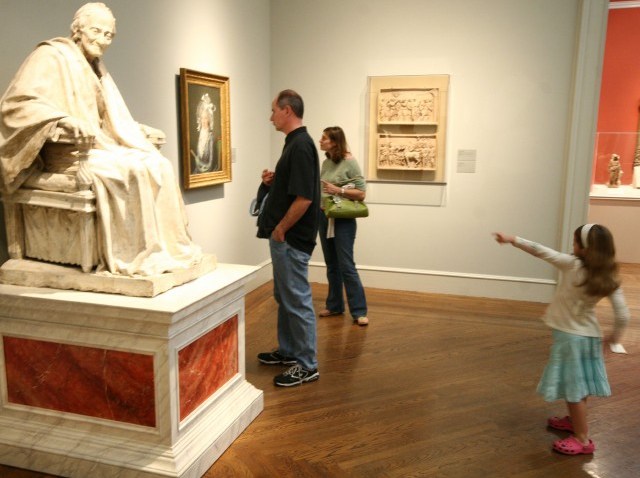 Free, free, free. It has a nice ring to it, we can all agree. And it is even nicer when the free thing is an experience you can enjoy forever.
Now we're getting deep, but deep with reason: Los Angeles County Museum of Art is throwing wide its doors on Monday, January 18th, and not charging a lick of admission for its general exhibits. This is courtesy of Target.
Target Free Holiday Monday is in honor of Martin Luther King, Jr. Day.
At the museum. The two big banner shows you've been reading about are just on the cusp of opening -- Renoir in the 20th Century and American Stories: Paintings of Everyday Life, 1765-1915 -- but there are still plenty of wonderful and thought-lending things to see. Heroes and Villains: The Battle for Good in India's Comics runs through February 7th, while From the Spoon to the City: Objects by Architects from the collection is also still on view.
Music by Sadubas, and dancing by the Taal Dance Collective, round out the day. Hours for the museum are noon-8PM.
Copyright FREEL - NBC Local Media