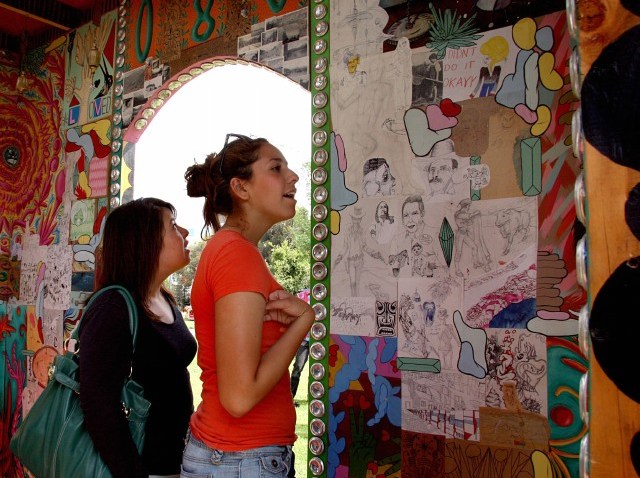 When an annual staple changes it up a bit, we can all relax and accept change and smile.
And we're smiling extra big about the arts-sports mash-up that is ArtWalk 2010: The Los Angeles Arts & Music Festival. The same elements that people have come to expect from ArtWalk will be there -- the museums of Miracle Mile, including the Los Angeles County Museum of Art, will be free on Saturday, June 12 -- but there's a surprise dash of something new, too.
That newness comes courtesy of World Cup. The Petersen Automotive Museum will be showing the England-USA match in a nearby tent starting at 10 a.m. This addition isn't free -- a general admission is $20 -- but that includes an open bar.
When you're not watching the across-the-globe action, you can take in various museum exhibits along that fabled stretch of Wilshire, in addition to the Insomniac Sculpture Garden in the park that's home to the La Brea Tar Pits. There will be performances going on in the park, too, and other doings. Eye the schedule now.
There's also a ticketed after-party at the Petersen, too. So basically you can get your fill of art and music and sports from 10 a.m. to midnight. You're up for it, we bet.
Copyright FREEL - NBC Local Media