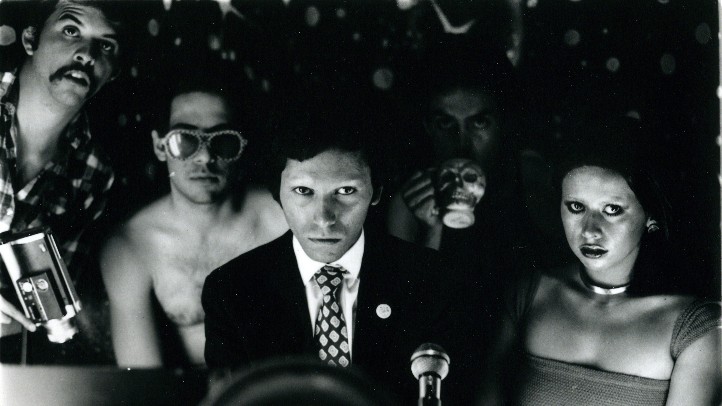 A group the unites in the name of idea-filled art and social justice is a rare and rather amazing thing. But a group that stays united, and stays highly creative, and continues to push envelopes and expand ideas for well over a decade? Rarer than rare, really.
But then there was Asco. The artist collective, which was formed in East LA in the early '70s, produced work for the better part of that decade and for much of the 1980s as well. And not simply "work"; rather, Asco staged performances and public happenings and took photos and found expression in nearly all the ways it can be expressed. Again, a group that is involved in so much on so many levels? Rarer than rare.
Now the Los Angeles County Museum of Art is celebrating the change-inspiring group with a major show. Asco: Elite of the Obscure, a Retrospective, 1972-1987 will be on display through Sunday, Dec. 4 (opening day was Sunday, Sept. 4).
The LACMA blog has an involving piece on how "First Supper After a Major Riot" came together, in the Asco members' own voices. The memories of the Chicano Moratorium, and its aftermath, and the making of this moving work, are certainly are fresh in the minds of Asco members Harry Gamboa, Jr., Gronk, Willie Herrón, and Pattsi Valdez. Check it out.
Pictured: "Asco Goes to the Universe" (detail)
Copyright FREEL - NBC Local Media