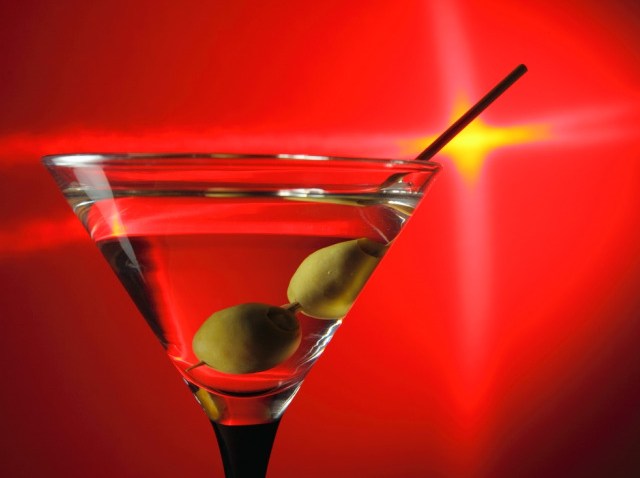 Well, this is Christmasy, and dressy, and sassy, and probably 27 other words ending "s" and "y."
Outfest is presenting "Auntie Mame" at The Egyptian on Thursday, Dec. 16, and there will be an Absolut Vodka party ahead of the show. Hmm, wonder what a strong and lively spirit has to do with the famous 1958 Rosalind Russell film?
Oh, that's right. The star swans about her Deco-y apartment holding a champagne saucer like she's handing out sugared nuts. If only we could all handle a drink with such aplomb, but trust us; none of us can. Auntie Mame is sipping-based style and comebackery, and Ms. Russell owns it, in a way that few other actors step up to the plate.
Wait, are we mixing metaphors there, or doing something else word-wrong-y? Probably, but then Auntie Mame might shrug, call us darling, and inform us to love our mistakes and move on.
If this film doesn't jolt you right out of the doldrums of daily life, or shake any holiday blues, well. We're not finishing that sentence, because we just pictured Mame shooting us a piercing look (a deserved piercing look). The only thing left to do is find a satin, floor-length coat and get to The Egyptian by 6 p.m. for the Absolut reception, and then a little Mame what-for afterwards.
Copyright FREEL - NBC Local Media