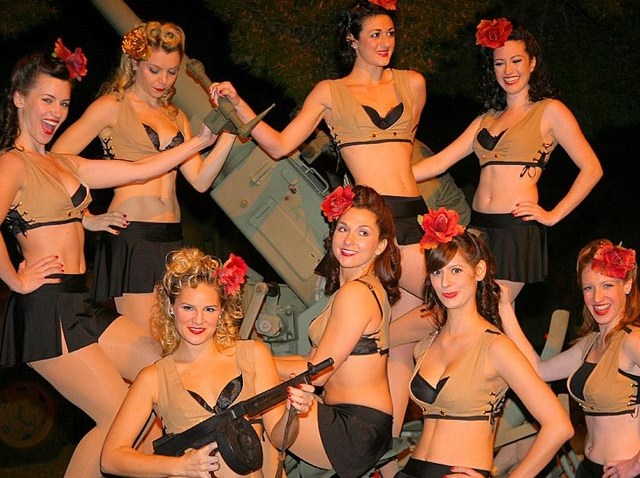 Nearly 70 years later, we still don't know what was in the sky that night in 1942.
Two months after the attack on Pearl Harbor, the people of Los Angeles were awakened by air raid alarms as the soldiers of Fort MacArthur shot at what they feared were Japanese aircraft come to finish off the city. No evidence was ever found to support that claim, and today, theories include everything from weather balloons to UFOs.
You can relive the tension, adrenaline and confused relief of that night at this year's Battle of Los Angeles reenactment at the Fort MacArthur Museum in San Pedro on Feb. 19.
"It's a chance to see the searchlights, feel the heat from their generators, hear the radios crackling," said Stephen Nelson, director of the museum. "It's really a time capsule."
1940s attire is encouraged; you'll fit right in with the pinup girls and uniformed soldiers wandering amongst the military vehicles and antiaircraft guns of the time.
The evening includes a flyby of historic airplanes, vintage dance performances and swing music provided by Dean Mora and the Fort MacArthur Officers Orchestra. If you have two left feet, don't worry -- swing lessons will be provided before the dance floor opens.
Nearly 1,000 people are expected to attend in celebration of that inexplicable night. The event runs 3 p.m. to 8 p.m., and is located at 3601 S. Gaffey St. in San Pedro. Tickets are available online for $20 and at the gate for $30.