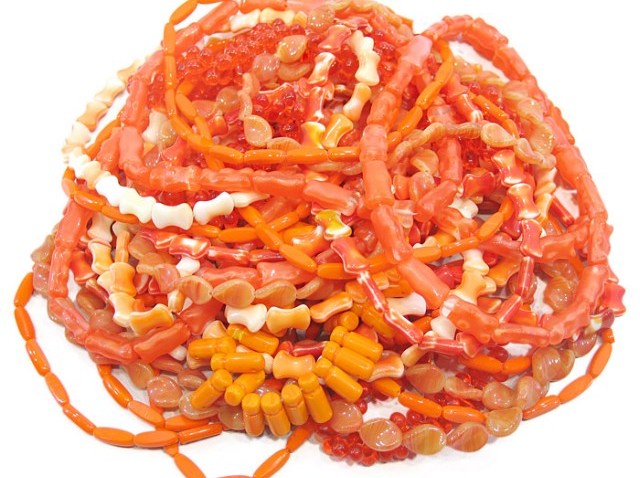 Investing in unique items that will garner compliments and weather a few seasons -- or years -- is always a smart bet.
That's one reason we like the Pasadena Bead & Design Show, which is unfurling at The Hilton Pasadena from Thursday, January 14th through Sunday, January 17th. The thousands of pieces for sale -- beaded bracelets, necklaces, handbags, and vintage-y wear -- come from outstanding companies and artists with an eye for the fantastic and the individual.
Another reason? This thing is big, really big, as in arrive early and plan on complaining (happily) about your tuckered-out thighs later in the evening. From bead sellers to jewelry makers to candle shops to designer footwear, the Bead & Design Show spreads out, and spreads out a lot of interests (so if you're not a bead person, but like to browse other feminine-y things, you're still good).
Items to watch for in 2010 include Gypsy Dragon (we like the vintage beads), Dustmuffin's chunky, offbeat brooches, and the future-past necklaces from Farrin O'Connor Design Studio.
So we guess what we're saying is that we want it both ways. When we're watching the budget we want quality, but when it comes to a major, four-day exhibition devoted to shiny/delicate/ribbon-y things, we like variety and yes, quantity.
Copyright FREEL - NBC Local Media