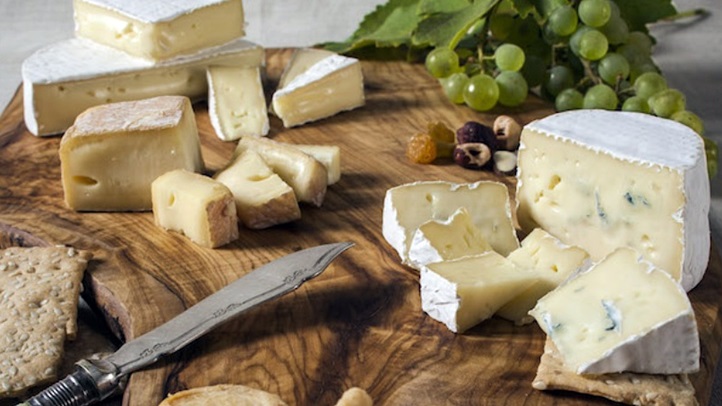 REACHING THE RIND... after devouring a hunk of delicious cheese can be more than a mite disappointing. Maybe you have a few crackers left, or a sip of wine, but without several more slices of manchego, or gouda, or brie, well... You kind of feel as though the cheese party is over. A person can get that feeling in the springtime, after the famous, and famously large, California Artisan Cheese Festival in Petaluma wraps up. You want more, more creaminess, more drizzled honey and Marcona almonds, and you want it while the weather is still perfectly picnicky. Two more chances are ahead, and in the Bay Area, too, and while they're not quite as out-sized as the three-day festival, they come with their own cracker-ready, honey-drizzly, wine-ideal charms. Look to...
THE SUMMER PICNIC PARTY... from the Marin French Cheese Company on Sunday, Aug. 21. The afternoon soiree will focus on "plenty of local cheeses," as well as "interactive cheesemaking and beekeeping demos." It's all happening on the pretty property that's home to the company, so count on it being as wonderfully cheesy as events come. There's also the...
SF CHEESE FEST... to anticipate, on Saturday, Sept. 17. It's an evening happening at Social Hall SF, and "24 Guild member cheese companies will sample dozens of California's finest cheeses alongside local makers of cured meats, pickles, jams, sauces, craft beer, and wine." There's a theme, too — "Preservation: Salt, Sugar, Culture and Tradition" — and a true insidery feel to the making and sharing of bespoke-style cheesery.
NEED MORE? Don't forget about the beloved Sonoma Cheese Trail, just a short pop north of the city. Good and fancy cheese snackery awaits you, and you don't even need to wait for the Petaluma party in the spring. (But, yep, that's coming back around, too, so keep the enthusiasm high.)
Copyright FREEL - NBC Local Media