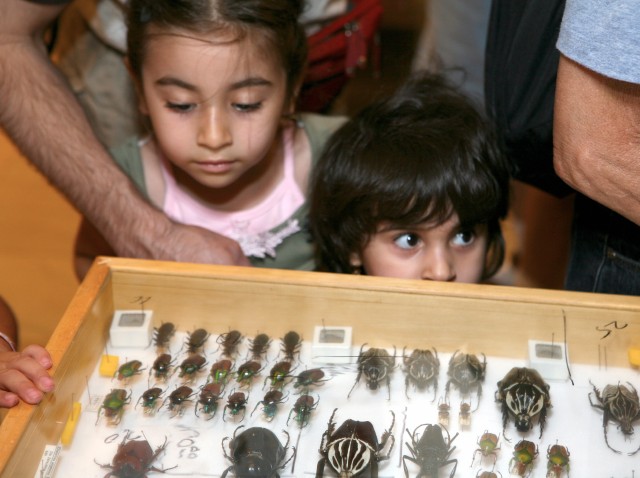 Some little eight-legged critter, scurrying out from under the couch?
Not so welcome, generally. Kind of a scare, actually.
But put all of those multi-limbed creatures in the Natural History Museum -- some alive, some on the other side of alive -- and build a big weekend-long festival around them, and we're as happy as a tiny insect sitting in a drop of honey.
The Natural History Museum's famous Bug Fair is back on Saturday, May 15 and Sunday, May 16.
There will be 70+ exhibitors, both selling specimens and educating the curious. There will be speakers and exhibits. And, yes, bug cooking returns. Will you eat something grubby? Or laden with crunchy wings?
We love this thing for kids, for adults, for bug buffs, and especially for the squeamish. To which we say, politely, deal with that, and get to know our tiny, scurrying, sometimes scream-eliciting but always fascinating fellow earthlings.
Copyright FREEL - NBC Local Media