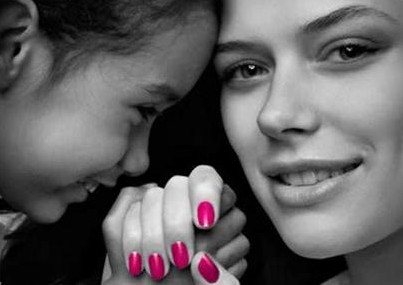 Opening this post with "sometimes it takes a big idea" to raise awareness was tempting at first, but, truth be told, it usually takes a really big idea, in this distraction-filled world, to gain an iota of attention.
And here's a really big idea that's happening in Hollywood on Thursday, June 10: nail-beauty company Sally Hansen will be going eight hours of mini-manicures, totally gratis, in the Hollywood & Highland Central Courtyard. There is a hope to get into the Guinness Book of World Records, but the much larger and longer-reaching idea is to raise awareness about a very important organization.
That organization is DKMS, which is "the world's largest bone marrow donor center," which is dedicated to besting leukemia. Representatives from DKMS will also be at Hollywood & Highland to share information and answer questions.
The hours are 10 a.m. to 6 p.m.
If you can't make the event, you can still read up on marrow donation and research registering yourself as a potential donor. Find out more at DKMS.
Copyright FREEL - NBC Local Media