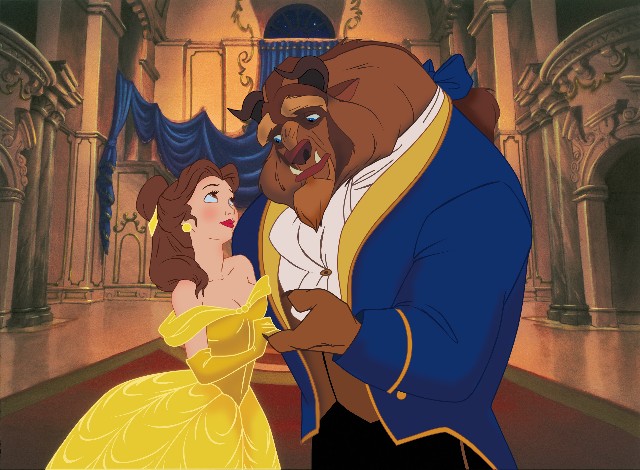 Funny how the weather -- and really hot weather -- can change the reason why we might do something.
For example. We were pretty excited to tell everyone who attended the Sing-a-Long "Sound of Music" at the Hollywood Bowl on Saturday night about the sing-a-long "Beauty and the Beast" going on now at the El Capitan.
Because sing-a-long people? Have trouble. Trouble saying no to another sing-a-long. We're one.
But this wave of hotness has us thinking about warbling along with Belle in a new way. The thought of sitting in that beautiful theater and staying cool while watching Belle and Beast romp in the snow appeals greatly. You know the scene. And a giant chateau? That might be on the chilly side? Wonderful today.
On a side note, we saw Belle walking around Disneyland on a true roaster of a day, and she looked fresh as a proverbial daisy. Or should we say rose? We know our "Beauty and the Beast" iconography. Anyway, that pretty, tra-la-la Belle, out there in her big, foldy yellow dress, made us stop complaining about the temps for two seconds.
The Sing-a-Long "Beauty and the Beast" opened at the El Cap on Friday, Sept. 24 and runs through Thursday, Oct. 7.
Copyright FREEL - NBC Local Media