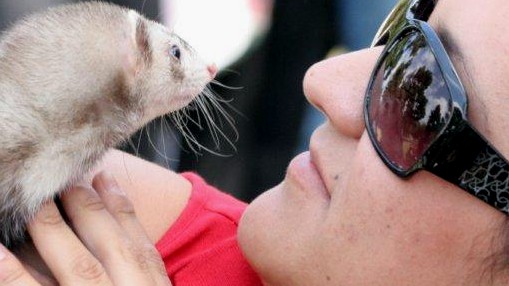 The Saturday before Easter? If they made a perfume for that day, we'd call it "dyed vinegar."
That's the happy scent in the air, but it also indicates that the day is one of the busiest on the calendar. If there are kids in the house expecting a certain large bunny, then that Saturday is often spent preparing eggs.
Which means that a lot of the animal-blessing ceremonies that take place on that date? Yeah. They can be a bit hard to make.
Which is one reason, among many, that the Interfaith Blessing of the Animals in Long Beach is so nice. It's an autumn thing (it also coincides with the Feast of St. Francis). Meaning you may have a bit more time, and no eggs to dye (although maybe you do; we're not assuming).
The 2011 date is Saturday, Oct. 1 and the location is the boat launch at Rosie's Dog Beach. It's free, of course, and if you're wondering if Justin Rudd, the man who organizes all the Haute Dog parades, is behind the day, wonder no more; he is.
And while dogs and cats do show, bet you'll see a horse and a snake and a few ferrets, too. No need to dress your animal up, but if that's your thing, then go for it, we say.
Copyright FREEL - NBC Local Media