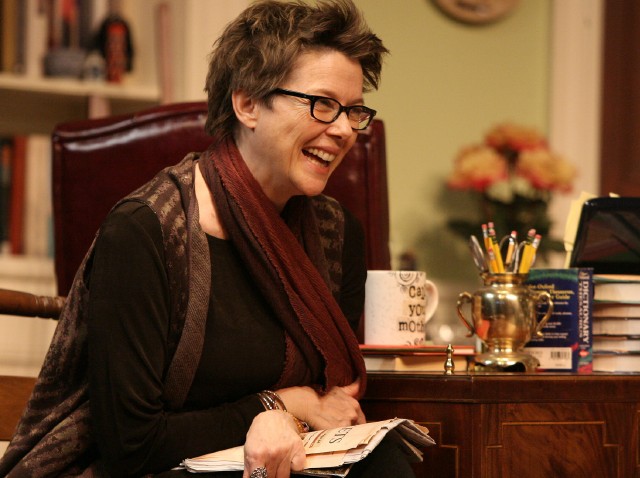 There are so many good things going on with the new play at the Geffen Playhouse we can hardly put our finger on thing number one.
So we'll flip through "The Female of the Species" like a book, which makes sense, we think, since it is a play with books at its heart.
First page landed on: Annette Bening, the Oscar nominee Annette Bening, "Why don't you go outside and jerk yourself a soda?" Annette Bening, the "Medea"-starring Annette Bening.
First reason. Annette Bening.
And all the other reasons: "The Female of the Species" is a comedy about a feminist writer on a retreat, a premise that has so much promise it could loan some of that promise to other plays. The cast includes David Arquette and Julian Sands, two actors we're sweet on. And we like any story that puts writers -- retiring, inward-facing writers -- at the center of hijinks.
It opened on February 2nd, it runs through March 14th. Annette Bening. Geffen Playhouse. And we'd be remiss to talk about a writer-centered tale without mentioning the playwright, Joanna Murray-Smith.
Copyright FREEL - NBC Local Media